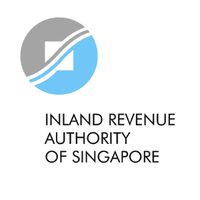 A BIT ABOUT US
At IRAS, we are working to create a future-forward tax system for Singapore. As we scale up efforts on the digital and transformation drive, we are looking to grow our team of IT talents.
ENGINEERS WE'D LIKE TO WORK WITH
Dev Ops Engineer
Developer/Software Engineer (Microservices)
Enterprise Architect/Solutions Architec
Technical Architect
Analyst Programmer/System Analyst
Information Specialist (IT Security)
Information Specialist (Data & Analytics Architecture)
HERE'S HOW YOU CAN ENGINEER WOW
As an Infocomm Specialist at IRAS, you can create and build digital solutions with new technologies and architectures – think Microservices, Cloud computing, DevOps, Agile and many more. With exposure to big data platforms, you will unleash your technical expertise to create innovative digital enterprise solutions.
Find out more here!